Chopped

Silica

Threads

Silica mats | Silica fabric | Silica belt | Silica meshes | Silica cords | Chopped silica fiber | Microspheres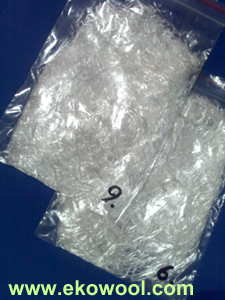 High silica chopped fiber (strands, threads, yarn) is a superb high temperature insulation and used as stuff with inorganic, heat-convertible, thermo-softening binding for creating thin heat-resistant sheets, papers and veils with working temperature under 1100îÑ.

Also it used for creating heat-resistant high-test composite, sputter heat-resistant coverings. Our chopped silica fiber contains SiO2≥98 and the heat shrinkage rate is ≤1%.

Articles made of silica glass are extremely inert to the majority of chemical reagents, resistant to organic and mineral acids of any concentration even at high temperatures (except of hydrofluoric, phosphoric and hydrochloric acid) and weak alkalis, molten metals (except of Mg, Na, Si) and alloys. They have high chemical resistance to water and high pressure steam, are capable to absorb moisture, but are not split in the presence of water, are stable in vacuum.
The given materials are used as replacement of asbestos in different branches of industry: oil-refining, aerospace industry, in metallurgy and shipbuilding, atomic power engineering.






Application of chopped silica fiber (strands)
The main field of application – production of needle felt, having a wide application in car building, metallurgy, atomic and thermal power stations, insulation in electric and combustion furnaces.
for creating heat-resistant high-test composite, sputter heat-resistant coverings, Silica Needle Mat , Heat Resistance Mat, Heat Insulation Mat.
1 kg package of treated virgin fiber silica-glass for use in casting and molding without fabric or for reinforcing unsupported resin. Can be mixed with polyester or epoxy. Ideal for making putty when blended with microspheres powder; can be sanded, ground or drilled after setting.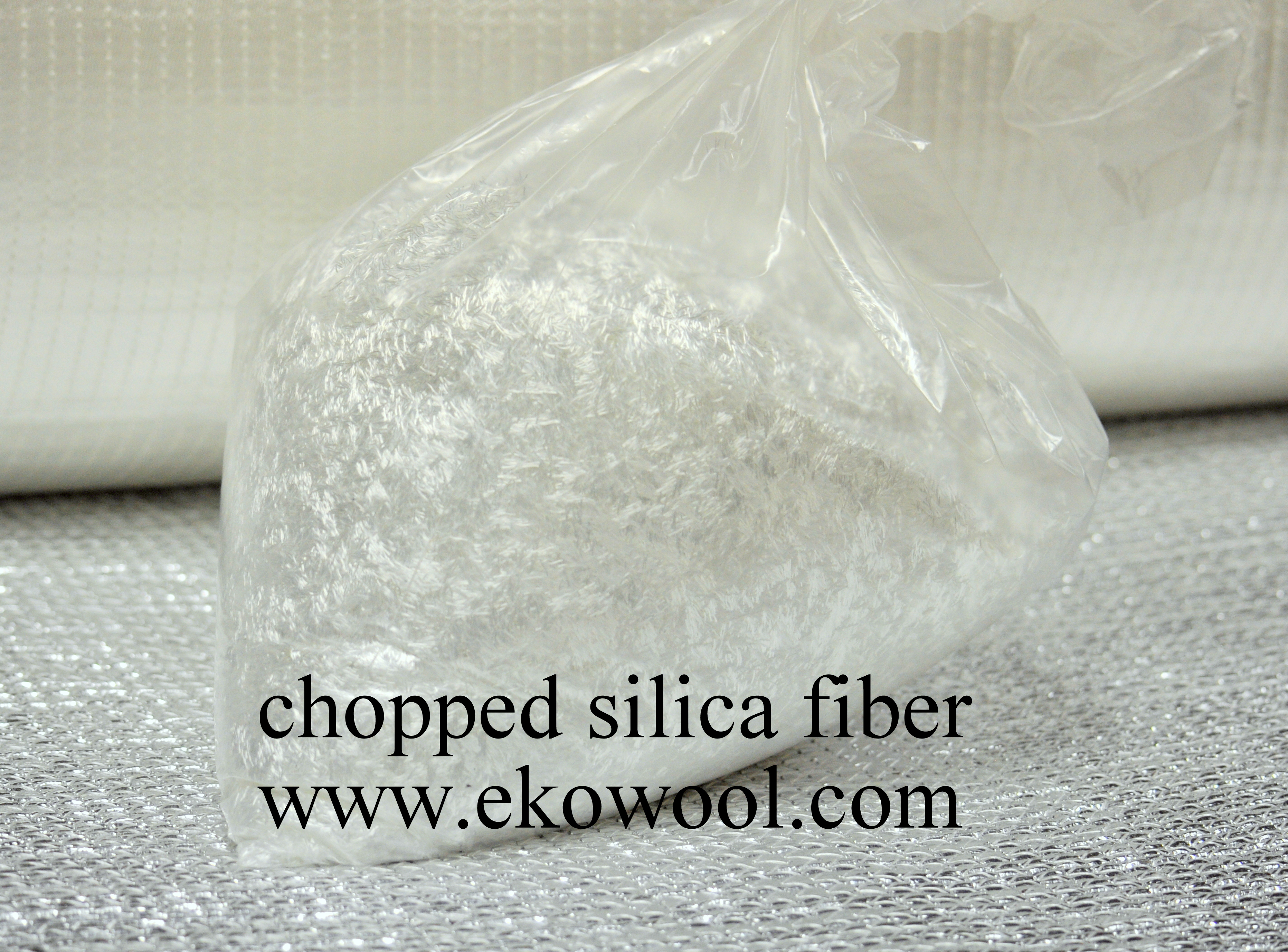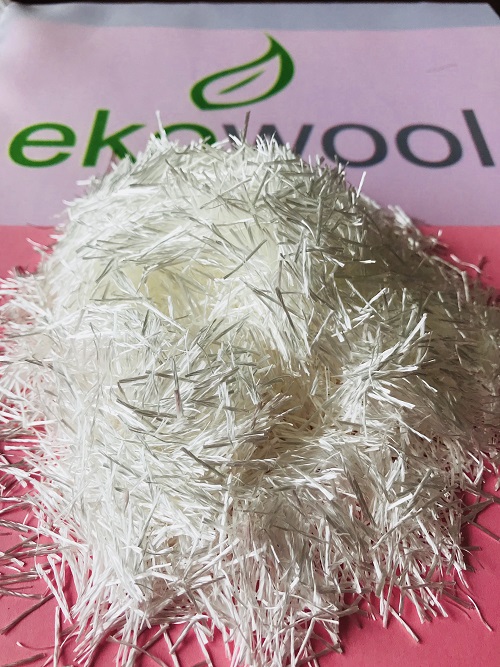 Technical characteristics of high silica fiber
Length: 6±1 mm; 12±1 mm.
Diameter of elementary fiber: 6±1 mcm.
Purity: SiO2 ≥98%;
Na2O ≤0.8%.
Packing
5, 10, 15 or 20 kg in each bag,
Carton Big Bag: 450-800 kg (20 kg bags inside).